Smart Lifter LC Range-100
Thanks to its advanced engineering and superb design, the new and improved Smart Lifter LC from Autochair (formally known as the Compact) can now lift mini scooters and wheelchairs weighing up to 100kg into a wider range of vehicles.The innovative quick release spreader bar enables you to lift and load multiple wheelchairs or scooters, safely and easily.
FEATURES
Lifting capacity of up to 100kg
Lifts & Loads in 60 seconds
Simple and easy to operate
Highly adjustable to suit a wide range of vehicles
Lift multiple scooters or wheelchairs safely and easily
Removable spreader bar for better rear visibility
Slimline, low-profile design
Description
Why choose The Smart Lifter LC?
Easy to use and capable of lifting all types of mini scooters and wheelchairs weighing up to 100kg. With over 300 vehicle specific installation kits available, installation can be tailored specifically to your vehicle make and model.
The Smart Lifter LC is manufactured in the UK and once installed can be transferred easily into your next vehicle (if you choose to buy one).
Perfect for lifting a range of popular mini scooters: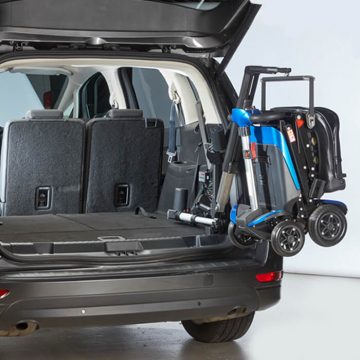 Solax Genie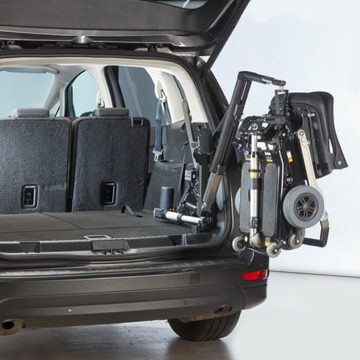 Luggie Standard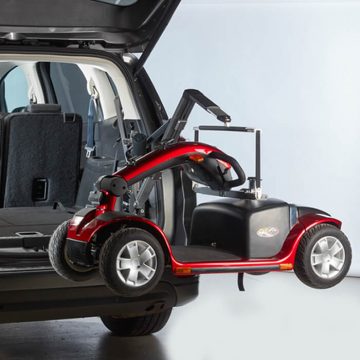 Pride Colt Plus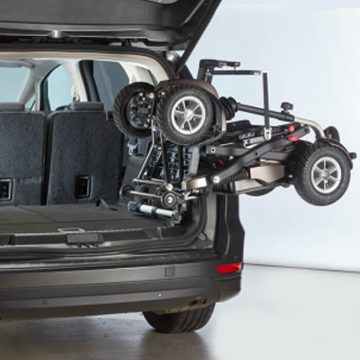 Pride Go-Go